"Ah! Those are the Jackals. They are body collectors. I wouldn't get in their way if I were you. I know I know, they got cool looking equipment, but good luck trying to get it off them."

— Uncle Death
The Jackals are a mysterious group that roam the Tower of Barbs after first encountering them on 8F META-KOYA. Composed of Jackal X, Jackal Y, and Jackal Z, they are considered "endgame" enemies, and are hostile to any players who linger on one floor for too long. They are very powerful, and can make swift work of any players who underestimate them. Defeating the Jackals can reward the Blueprints for their gear and the materials needed to upgrade it.
There are stronger forms of the Jackals the higher you go in the tower. These forms are referred to by the community unofficially as "vX" (as in, "version"). Currently, there exist v1, v2, v3, and v4 Jackals.
Background
[
]
"The Jackals are a group of collection traders, who come and go in the Tower. Originally, they were hired to gather up all the dead bodies strewn about the Tower, and to then deliver them to the Dons. They were given the name "Jackals", as they take precious items from others. The job they do, is of course, extremely dangerous. So, they are rewarded handsomely for their efforts. As such, they have armed themselves with the best equipment money can buy. They are passionate about their work, and are quick to eliminate anyone who tries to stand in the way of their task. Most who encounter them choose to flee instead of fight. But great things may come to the one who challenges them, and emerges victorious...

For certain, you must stay on your guard."

— Mother Barbs
Very little is known about the Jackals, as the only information for them comes from Mother Barbs, Uncle Death, or from sources outside the game.
The Jackals are former criminals and former champions of a top secret martial arts championship. As part of their jobs as body collectors, they are required to collect dead fighters as well as any equipment to sell to the black market. The Jackals are armed with equipment far superior to anything that can be found within the Tower, making them one of the deadliest enemies within the game.[1]
Jackal X

is a former gangster and violent brute. Short tempered and possessing the skill to back it up, his beam saber will make quick work of those foolish enough to bother him.

Jackal Y

is a former hitman and all around "cool guy." He favors the more elegant beam gun when it's time to dispatch his foes.

Jackal Z

is the only female in the group, and her past is shrouded in mystery. Though, perhaps her biggest mystery is how she obtained such an insane level of skill with her complicated-yet-deadly beam yo-yo!

According to Uncle Death, they're dispatched by the "Sunflower Ceremony" company. This is reflected in how the Jackals can drop Sunflower Rare Metal, used to upgrade their gear.
At some point, the Jackals left the Tower of Barbs, but returned stronger in the 42F- 49F area.
After being defeated, the Jackals returned to TENGOKU as the Awakened Jackals. Uncle Death noted how they were "red and black and evil-looking now", how their gear looked like it was falling apart, and that "I'm thinking maybe they went and trained up real good in order to kick your ass, Senpai!"
Uncle Death also has a crush on Jackal Z, and hoped the eyepatch in her Awakened form wasn't due to pinkeye.
Some personal information can be seen on the ID Cards that they drop.
Spawning
[
]
The Jackals will only spawn once all the enemies on a floor are dead. After the last enemy is killed, they will appear after about 8 to 10 minutes. A loud alarm will sound to signal each time that a Jackal spawns. The Jackals will spawn one at a time, randomly. The second and third Jackals may spawn in quickly, or may take a few more minutes.
The Jackals will not immediately notice the player (unless they spawn very close in the first place), making it possible to sneak up on them. However, they will eventually teleport near the player's location and attack them, provoked or not. Once in combat, the Jackals will also teleport to get closer to the player if the player moves far enough away. Once defeated, they will teleport away and leave a drop behind.
If all the Jackals are defeated, they will not respawn again on the same floor just by waiting. However, if you move up/down an escalator, and return to the floor you defeated them, then they will respawn again. This strategy only works for the v1 Jackals, as after 40F, the only way you can travel is up, meaning you'll have to fight them on a new floor each time. Otherwise, returning to the Waiting Room and going to any floor will spawn them as normal.
Jackals v1
[
]
Jackal Z

Weapon
Jackal Yo-Yo
Armor
Jackal Z Set
Level
200
Hit Points
100000
Floors
1F - 40F
Resistances:

| | | | | | |
| --- | --- | --- | --- | --- | --- |
| | 000% | | 000% | | 000% |
| | 000% | | 000% | | 000% |
Jackal Y

Weapon
Jackal Blaster
Armor
Jackal Y Set
Level
200
Hit Points
100000
Floors
1F - 40F
Resistances:

| | | | | | |
| --- | --- | --- | --- | --- | --- |
| | 000% | | 000% | | 000% |
| | 000% | | 000% | | 000% |
Jackal X

Weapon
Jackal Sword
Armor
Jackal X Set
Level
200
Hit Points
100000
Floors
1F - 40F
Resistances:

| | | | | | |
| --- | --- | --- | --- | --- | --- |
| | 000% | | 000% | | 000% |
| | 000% | | 000% | | 000% |
WORK IN PROGRESS
Jackals v2
[
]
Jackal Z

Weapon
Jackal Yo-Yo R
Armor
Jackal Z R Set
Level
256
Hit Points
150000
Floors
42F - 49F
Resistances:

| | | | | | |
| --- | --- | --- | --- | --- | --- |
| | 000% | | 000% | | 000% |
| | 000% | | 026% | | 026% |
Jackal Y

Weapon
Jackal Blaster R
Armor
Jackal Y R Set
Level
256
Hit Points
150000
Floors
42F - 49F
Resistances:

| | | | | | |
| --- | --- | --- | --- | --- | --- |
| | 000% | | 000% | | 000% |
| | 026% | | 026% | | 000% |
Jackal X

Weapon
Jackal Sword R
Armor
Jackal X R Set
Level
256
Hit Points
150000
Floors
42F - 49F
Resistances:

| | | | | | |
| --- | --- | --- | --- | --- | --- |
| | 000% | | 000% | | 000% |
| | 026% | | 000% | | 026% |
WORK IN PROGRESS
Awakened Jackals
[
]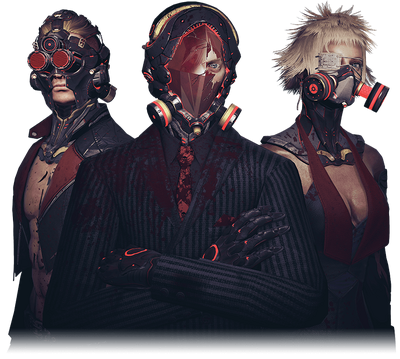 Trivia
[
]
Jackal Videos
[
]
| V1 Jackal Fight | V2 Jackal Fight |
| --- | --- |
| | Video by Mystic Nova |